Our goal
We help healthcare professionals access the qualitative data they need to reduce health risks and treat outpatients at an earlier stage to avoid high costs and complications.
Our story
We are only at the beginning and look forward to another exciting journey.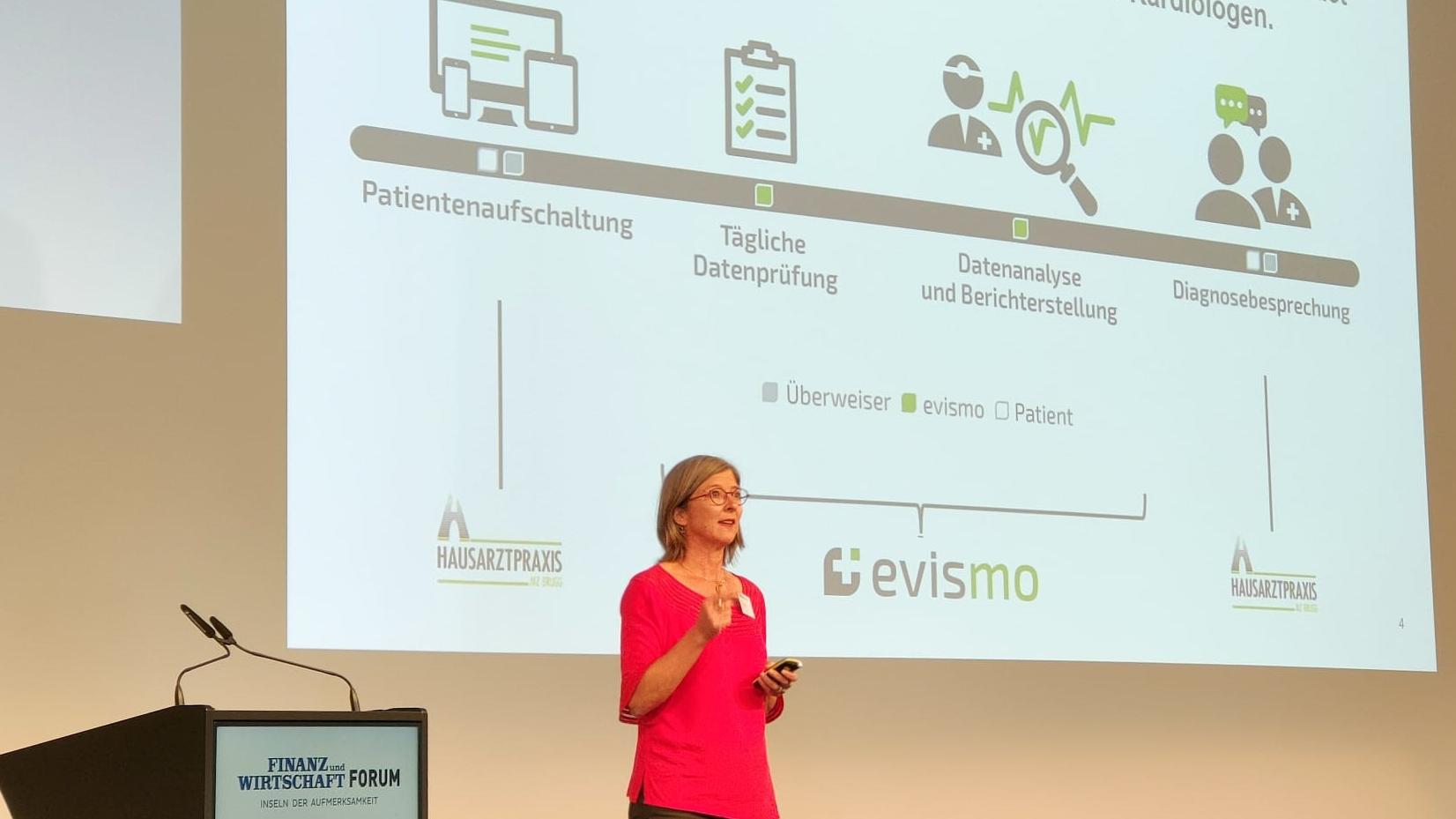 Kick-Off 2018
Zurich, Switzerland, July 12, 2018 - evismo AG successfully closed its seed funding round.
Alexander Panos and Willemien van den Toorn decide to offer a diagnosis - for the first time ever - as a service and use this approach to drive digitalisation in outpatient medical diagnostics.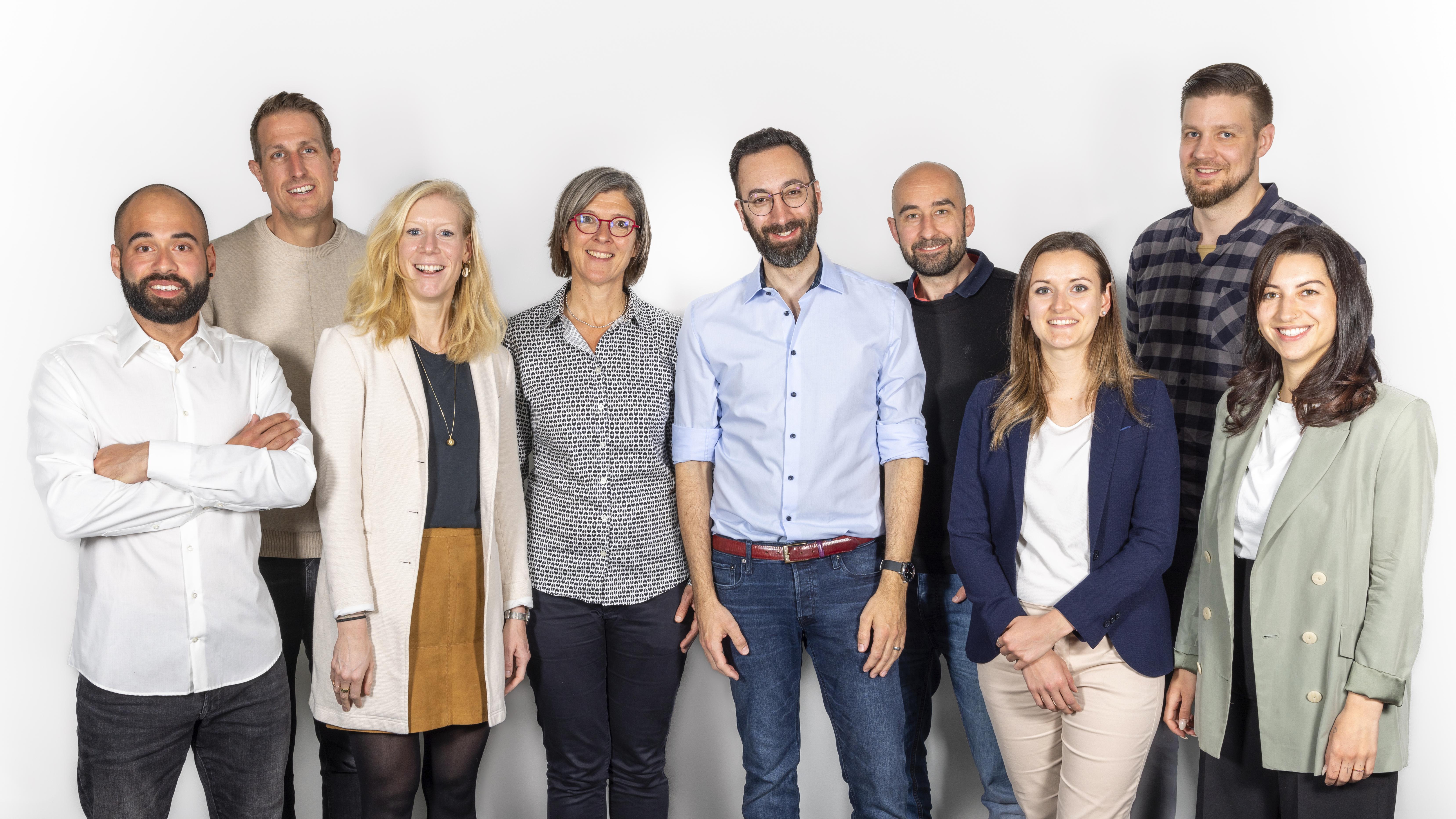 evismo today

Today evismo is proud to be successfully established in the market with a strong team and their first product, the long-term ECG CardioFlex. High-quality and networked data enable rapid diagnosis and immediate treatment. We constantly work on the Diagnostics-as-Service platform with further vital signs and diagnostic options to follow.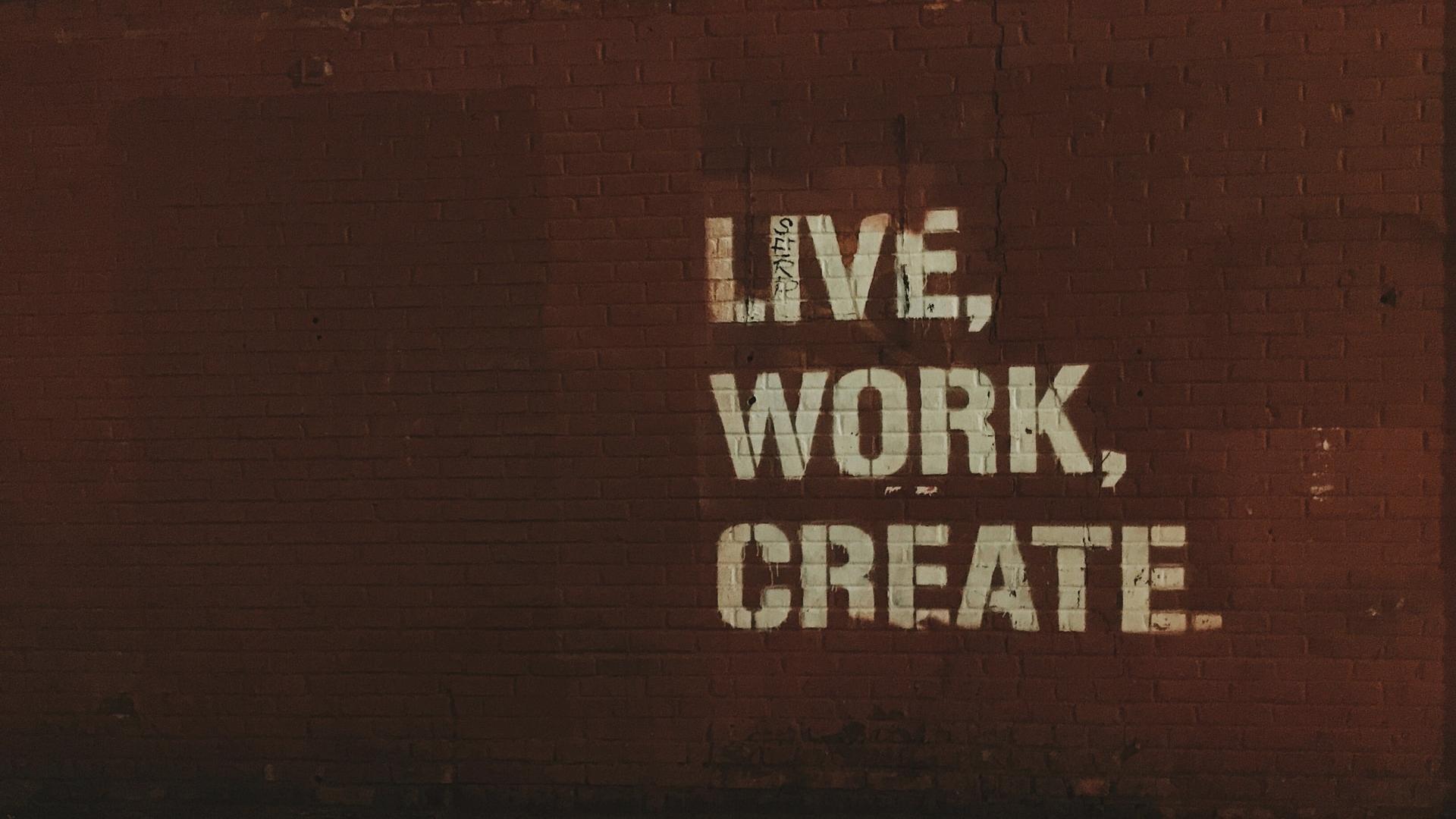 evismo tomorrow
evismo VitalFlex is the Diagnostics-as-a-Service platform for cardiovascular disease.
The (digital) networking of all players involved leads to fast and efficient processes and broad access to diagnostics thanks to an integrated service approach. Better outpatient diagnostics can save patients from (fatal) complications.

Why Diagnostics-as-a-Service

Digital solutions are becoming a necessity today. We are all witnessing a rapid evolution in eHealth and a new efficiency mindset. Smaller and better connected IoT devices are available for medical purposes at an increasingly lower cost. Collected and structured data is being used to create algorithms, with AI automating tedious processes. The healthcare sector is proactively looking for efficient digital solutions - this development has been accelerated by Covid19.
evismo VitalFlex

Our solution is evismo VitalFlex - the Diagnostics-as-a-Service platform for vital sign monitoring. We connect stakeholders along the diagnostic process and make it efficient for patients. We offer ambulatory diagnostics with modern medical devices and remote specialists. Integrated on the easy-to-use service platform VitalFlex. We provide medical professionals with (automated) analysis and clear diagnosis and (soon) prevention thanks to algorithms.
With our service, we help healthcare professionals access the data they need to monitor patients or diagnose and treat them at an early stage. Together, we reduce health risks, costs and complications.
---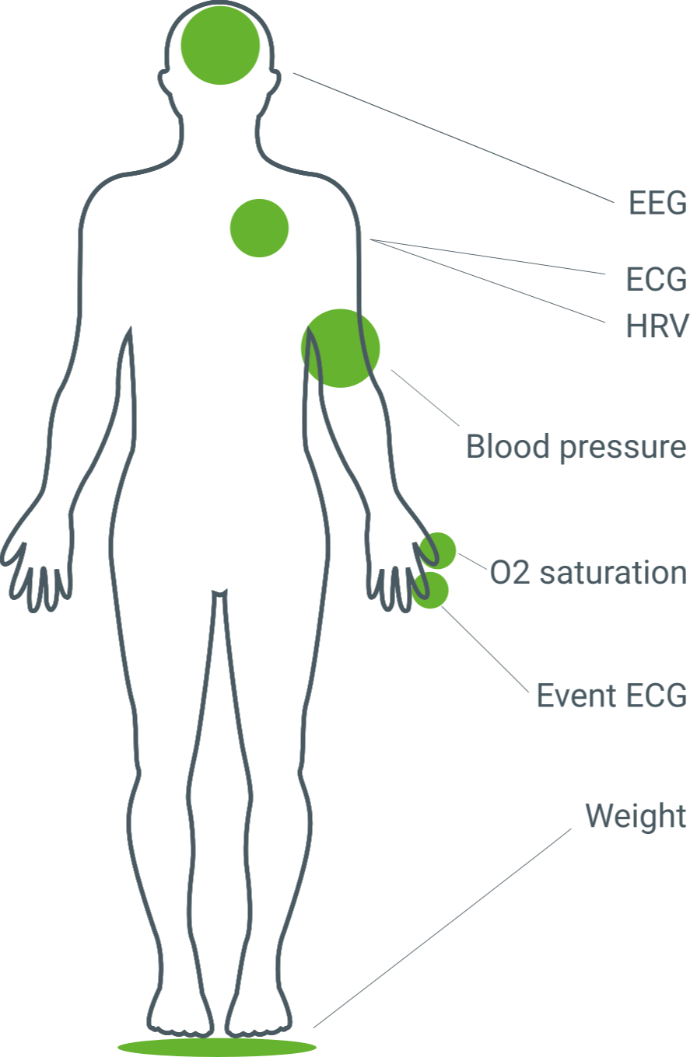 The founder

Willemien van den Toorn is a marketing and sales expert with extensive experience in entering new markets and launching new products in the medical technology and telecommunications industries.

Alexander Panos has many years of experience in innovation, medicine and biomedical engineering as well as in the implementation of R&D projects and the development of technology and project management systems.

---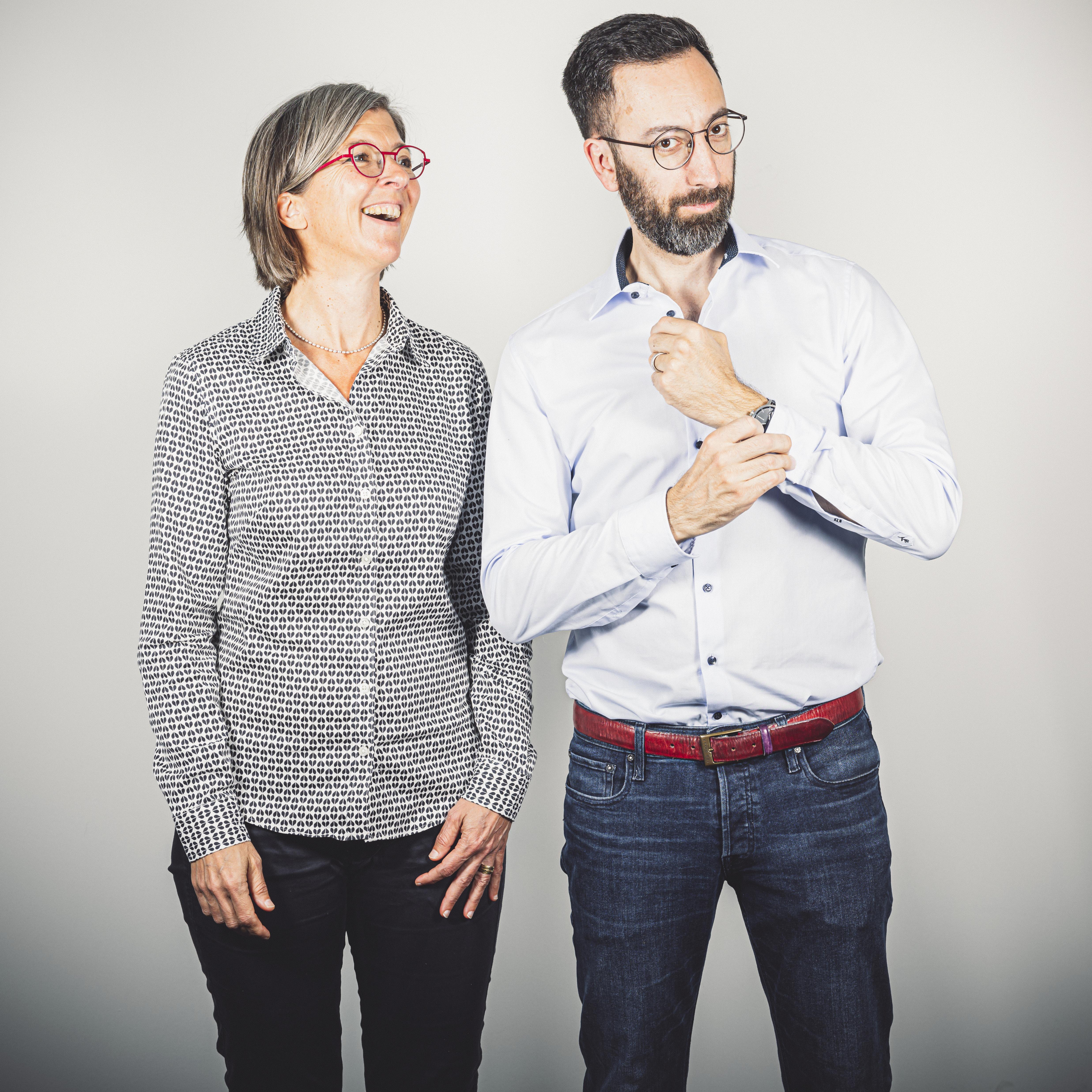 Become part of the team

As a young company in a very dynamic environment, we are constantly looking for new employees who want to make a lasting positive change in healthcare with us.
What makes us different

At evismo we are united by the courage to create something new and to drive our service forward with passion and curiosity. We respond to the market and its changes with speed. In order to constantly improve todays so called gold standard.
Are you convinced that digitalisation in the healthcare sector must be used for the benefit of the patient?
Do you also see remote monitoring & diagnostics as an important pillar in the future healthcare system?

Do you have interest or even experience in the field of remote monitoring?
Do you want to help shape the development of the healthcare market?